Are There Any Intermittent Fasting Apps?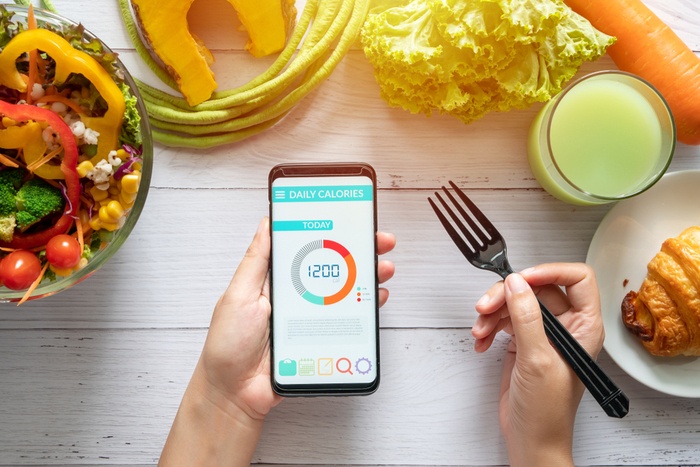 Intermittent fasting is one of the fastest-growing dietary trends in the twenty-first century. Millions of people around the world break each day down into hours of fasting and hours of eating. It's an incredibly simple process that enables anyone to easily lose weight without much change to their normal lifestyle.
However, there are certainly moments where sticking with an intermittent fast can be difficult. Our bodies are used to starting each day with a big breakfast or ending each night with a midnight snack. Many intermittent fasting methods will remove these from our schedule which can be quite the change for our bodies. Cravings are hard to ignore and many people struggle to stick with a fast.
You're not alone, though, and knowing that will make sticking with an intermittent fast much easier. One of the best assets to an intermittent fast is having a buddy by your side – for most intermittent fasters, that buddy is a dedicated fasting app. There are countless intermittent fasting apps available online, but finding the right one for you takes a bit of research.
Key Takeaways
Intermittent fasting apps can be a helpful tool for those looking to maintain a consistent fasting schedule and track their progress.
When choosing an intermittent fasting app, it's important to look for features such as quality tools for tracking progress, plenty of content and resources, and access to a community of other fasters.
Free apps may not offer the same level of features and support as subscription-based apps, but the most expensive app may not necessarily be the best fit for everyone.
Intermittent fasting can be a challenging but effective method for weight loss, and using an app can help make the process more manageable and less isolating.
It's important to do your research and find the right intermittent fasting app for your individual needs and goals.
Benefits of an Intermittent Fasting App
Many intermittent fasters might question the need for an intermittent fasting app – it's just withholding food for a few hours a day, right? What's the need for a dedicated fasting assistant? Intermittent fasting apps make tracking your progress easier and sticking with your fast simple. The tools and content provided by a quality intermittent fasting app will save the day when you start to have intense cravings in the middle of a period of fasting.
Seeing the remaining time on a fasting period helps settle the mind and focuses you on the task at hand rather than the food you're craving. When you start to question the point of intermittent fasting in general, an app lets you see how much your body has progressed since you started fasting which helps maintain any second guessers.
A dedicated intermittent fasting app will place you in the arms of the fasting community which might be one of the greatest advantages you'll encounter. Being part of a community that understands the struggles you're going through allows you to feel welcomed. You're not alone and the right intermittent fasting app will give you access to forums and message boards where you can directly chat with members of the intermittent fasting community.
What to Look For in an Intermittent Fasting App
With so many intermittent fasting apps to choose from, it can be quite difficult to find the perfect one for you. Here are a few tips that should always help you locate the perfect intermittent fasting app for your body. The best intermittent fasting apps will include these features and more and will be a major asset to your fasting days.
One quick note: many users seek for the cheapest app and assume it'll be right for them. This, unfortunately, won't work in most cases. The free apps don't offer the same services as the subscription-based apps. On the other side of the coin, the most expensive app might not be the best for you, either. Basing an app's quality on the price is not the best way to find your perfect app.
Quality Intermittent Fasting Tools
The main goal of an intermittent fasting app is to track your progress and see how long you have left in a fasting period. These apps provide the tools necessary to actively track your fasting and maintain your body's status as it enters various dietary states like ketosis. Having the right tools on hand will make maintaining that weight loss state much easier.
Trackers, graphs, data input spots, and so much more should be featured in the intermittent fasting app. Having access to all of these tools together makes the process much more accessible for fasters. When you're given one or two of the necessary tools, you might be able to track your fast, but seeing the real-time effects on your body won't be accessible to you.
Plenty of Intermittent Fasting Content
Knowing what your body is going through is another useful tool that many intermittent fasting apps offer users. With a vast collection of information, you can easily understand what is happening to your body, why it's happening, and how it's helpful. Quality intermittent fasting apps also provide information on what not to do and what to avoid when intermittent fasting.
These libraries of information allow users to understand what's happening to their bodies. By understanding what your body is going through, you can easily seek out specific fasting plans that will help your body lose weight faster or slower based on your needs. Intermittent fasting content provides a wealth of knowledge and a quality app provides that content.
A Community Experience
As mentioned earlier, having a community of people by your side helps to make intermittent fasting much easier for you. When you know that you're not alone, it's much harder to convince yourself to stop fasting early. Having access to forums and message boards where you can post your progress and interact with other users helps enter you into the community and removes that lonely feeling.
A quality intermittent fasting app will place the community access right in your lap with various forums and progress reports. Some intermittent fasting apps act as a form of social media and allow users to post progress, track achievements, and comment on others' status updates. Find the app that will welcome you into the community with open arms.
Finding the Right Intermittent Fasting App For You
There are countless intermittent fasting apps available to choose from, so it can be quite the daunting task to go through each and review them based on the standards we laid out above. Luckily, that's exactly what we've done for you! We have provided tons of reviews on various intermittent fasting apps, searching through their features to find what works and what doesn't.
Our goal is to make your search so much easier. Intermittent fasting is already a tough task and weight loss is no easy stroll. We're reviewing and logging the pros and cons of all of the popular intermittent fasting apps to help find the right one for you. Avoid the search and scroll through our lists of intermittent fasting apps to find what works and what doesn't for your needs.
FAQ
What are some popular intermittent fasting apps?
Some popular intermittent fasting apps include Zero, FastHabit, and MyFitnessPal.
Are intermittent fasting apps free?
Some intermittent fasting apps are free, while others may require a subscription or purchase to access all features.
Do intermittent fasting apps work?
Intermittent fasting apps can be helpful for individuals who are looking to start and maintain an intermittent fasting routine. They provide support and guidance and help you stay accountable throughout your fasting journey.
Can intermittent fasting apps be customized to my needs?
Many intermittent fasting apps offer customization options such as setting fasting and eating windows, choosing fasting types, and adjusting fasting goals to fit your needs and lifestyle.
Are there any risks associated with using intermittent fasting apps?
Intermittent fasting apps are generally safe, but it's important to listen to your body and not push yourself too hard. If you have any concerns or health conditions, it's always a good idea to consult a healthcare professional before starting an intermittent fasting routine.