Why do BCAAs Break Intermittent Fasting?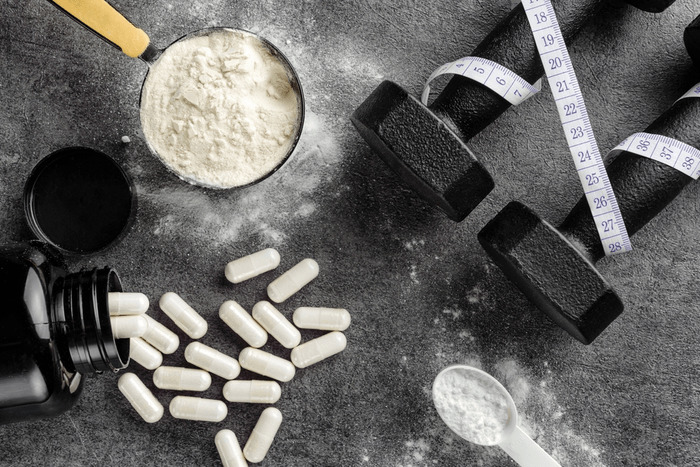 Intermittent fasting helps kickstart your weight loss, but what if you also want to build muscle while doing it? It can be challenging to work out while fasting, so you may be tempted to take BCAA supplements. Not only will they give you an energy boost, but they will also help you build  muscle. Once you're done working out, they'll help your muscles repair, so it's really a win-win. 
Unfortunately, while there are many benefits to BCAAs, they will break intermittent fasting because they contain calories. Save the BCCCs for your eating windows. You'll still get all the great benefits without breaking your fast.
How do You Break a Fast
You can break your intermittent fast in two different ways: consuming calories or triggering an insulin response. The most common way to break your fast is by eating or drinking something with calories. You know that eating food has calories, but many drinks also contain calories. Some daily vitamins contain calories, so you're technically eating when you taking it – even if you don't feel like it. 
The other way you can break your fast is by triggering an insulin response. Adding no-calorie sweeteners to your coffee may not have any caloric value, but they will trigger an insulin response. Your body will break ketosis, which is when your body doesn't have enough carbs to use for energy. Instead, your body will start to burn fat. This is the ideal state when you're intermittent fasting, it's when your body will burn the most fat, so it's essential that your body stays in it for the longest time for the best results. 
You can break one without breaking the other during intermittent fasting. For example, BCAAs have calories, and no matter how few, consuming them will break your fast. However, BCAAs are not thought to trigger an insulin response, so taking them will not break ketosis. 
You'll want to consider how strictly you're adhering to intermittent fasting rules if you want to take BCAAs to help with your workouts. They count as calories, but at the end of the day, if they don't break ketosis, does it really count? It's up to you and your preference. Intermittent fasting is all about boosting weight loss, and you make the best choice for yourself. Ultimately, BCAAs, while beneficial, will break your fast.
Benefits of BCAAs
As you make up your mind if you want to break your fast by taking BCAAs, consider some of the benefits. Take BCAA supplements or powder before working out to help give you energy. You'll be able to work out harder and longer, building muscles thanks to the amino acids. Or, if you prefer, you can take it after workouts to help with muscle fatigue. BCAAs help your muscles repair themselves, so you can have less downtime between sessions. 
Working out can be a challenge when you're fasting. It's hard to find the energy when it feels like your stores are depleted, and that's where taking BCAAs come in. It will help you dig deep because your body is treating it like protein, converting it in similar ways to keep you pushing forward, even when you don't want to. Afterward, your body won't feel as sore because you're providing it with the nutrients and building blocks it needs to repair itself.
Taking BCAAs is also thought to help those with liver disease. With so many benefits, it's no wonder you want to add this to your diet.  
So Can I Take BCAAs While Fasting?
It's up to you if you want to take BCAAs during your fasting windows. They do contain a small number of calories, but they do not break ketosis. Because they have calories, you will be breaking your fast.